1st CCI Land Cover User Workshop | 31st August 2017 | ESRIN (Frascati, Italy)
Submitted by abellavia on Fri, 2017-07-28 12:25
Invitation to the 1st CCI Land Cover User Workshop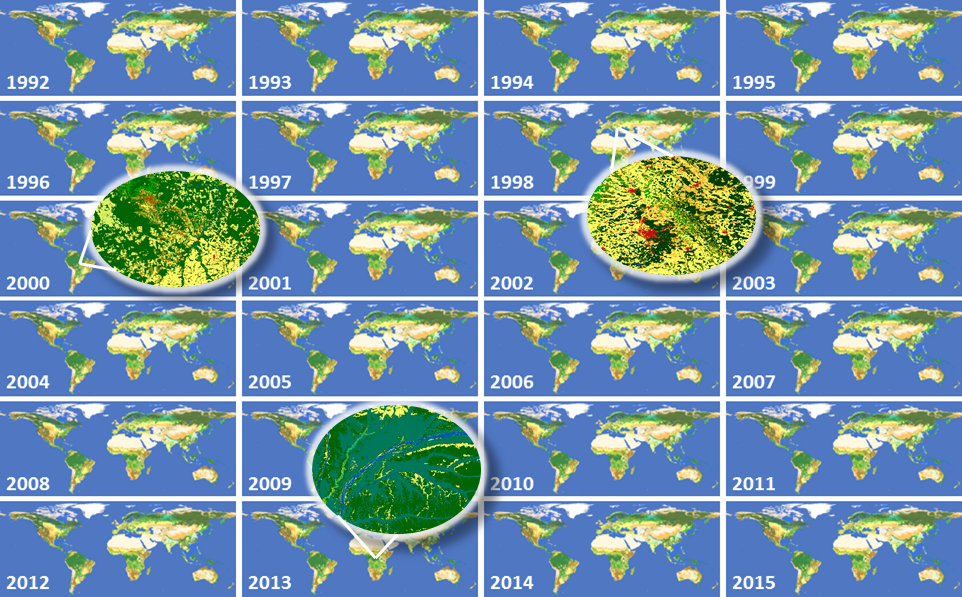 Dear WorldCover participant,
In the context of the ESA Climate Change Initiative, ESA and UCLouvain are pleased to invite you to the 1st CCI Land Cover User Workshop at ESRIN (Frascati, Italy) on the 31st August 2017 (see agenda).
Since the WorldCover conference in March 2017, the very first 300 m long-term global land cover time series (1992-2015) have been released (http://maps.elie.ucl.ac.be/CCI/viewer/) and downloaded thousands of products.
The objective of the workshop is first to introduce the CCI Land Cover dataset in details and then to share experiences on its exploitation in various contexts from climate modelling to UN statistics. This user workshop will be also the opportunity to exchange on the appropriate use of this long term time series and the expected support. The workshop agenda with an ESA access map as well as the newsletter of the CCI Land Cover time series release are here attached. In addition, the very first prototype of a 20 m land cover map for Africa derived from Sentinel-2 will be also presented.
In order to enter the ESA-ESRIN site, your ID will be required and you have to register before the 29th August at https://goo.gl/forms/ubAAeN3Cgdn845CA2 ​
If you want to attend the workshop but you are not able to come on site, you can participate through the ESA broadcast system. Please note that you should also register in advance to join this ESA webcast.
Let us take the opportunity of this invitation to announce that the WorldCover 2019 will be organized and hosted by ESA in March 2019 !
Best regards,
Pierre Defourny and Olivier Arino
Datasets viewer and download : http://maps.elie.ucl.ac.be/CCI/viewer/
See CCI Land Cover Newsletter : https://www.esa-landcover-cci.org/?q=webfm_send/88